Manage, Recruit and Retain:
Motivate, Guide, Inspire, Overcome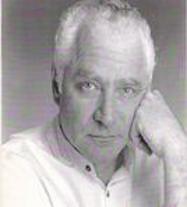 CLICK BELOW FOR AN INFORMATIVE 3:01 MINUTES ON "RECRUITING & RETENTION" by Paul K.
RECRUITING TOP PRODUCERS and RETAINING YOUR TEAM
Question: Between building Retention Sales and Loyalty on the one hand or Recruiting Solid Producers who add to your overall team on the other hand, which would currently be your first priority? You choose and we will show you how to get there. Let's Talk….
Start recruiting the top producers in your market. The agents who bring big production and are not Prima-Donnas. The ones you never bother going after because you know they are happy where they are. We have developed a method. It is unique and counterintuitive, not what is normally done. A proven system for attracting top agents who will fit in with the culture of your office.
Your true wealth is your time. Control your calendar and you control your life.
Your true wealth is your time. Control your calendar and you control your life.
Time management is the first key. Either you manage your time or time will manage you. How to move beyond putting out fires, handling interruptions while things you must, need and or want to do pile up on your desk.
Time to get things done.
Time to clear your desk.
Time to get things right.
Time for your team.
Time for yourself.
Time for your family.
How to find out what they really need and want to get results.
How to inspire your team to their best performance.
How to build loyalty and retention.
How to Build momentum in your office, set goals and meet them with quarterly and annual targets
How to serve the high-end market in your community.
How to master the telephone. A major key to your team's financial success.
​RESHAPING YOUR BUSINESS PLAN:
If you don't have a plan then that becomes your plan.
Any plan is better than no plan.
Start with the basics and then discover the plan that works for you in your unique market
You will never eliminate the ups and downs entirely but with a workable plan you will keep the ups and down within a rage that will bring a new found stability and consistent growth to your life and your work in real estate. 
OK, LETS GET STARTED AT NO CHARGE. CALL 1 877 401 6952 OR REGISTER BY CLICKING "START HERE" ABOVE FOR YOUR FREE LIVE 1 ON 1 CONSULTATION WITH PAUL K.
HOW TO DEVELOP THE HIGH END MARKET IN YOUR COMMUNITY.
Three day conference at the Hyatt Intercontinental, Century City. West Los Angeles, California.
Motivating, Inspiring and Informative:
Become the best agent you can be. We meet at the beautiful Hyatt Intercontinental in Century City, the business center of West Los Angeles CA. Three days of learning, improving and discovery. Interacting with other agents and brokers from around the country. Learn new methods of creating more listings and closings among the high end properties of your market. 

 Let's make the next twelve months the most profitable of your life.  Motivating and empowering both personally and professionally. Step right up, you could be next to enter the winners circle of top       producers and avoid burn out along the way.
Share valuable input with Paul and his team on mastering your market. Get ready for a new level of income.

The next date for this year has not been finalized.