ISN'T IT ABOUT TIME TO HAVE YOUR BEST YEAR EVER?
BY HAVING A PERSONAL, FREE, LIVE ONE 2 ONE PHONE CONFERENCE WITH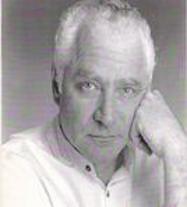 Paul K.                                                                                      Attention Agents, Managers and Brokers! Solve the lead problem once and for all. Solve the follow through problem once and for all. Lets take a look at your unique situation. Register or call.
REGISTER HERE OR CALL US AT 1 213 536 1198
OK, LETS GET STARTED AT NO CHARGE. CALL 1 213 536 1198 OR REGISTER ABOVE FOR YOUR FREE LIVE 1 ON 1 CONSULTATION WITH PAUL K.
We don't want to waist your valuable time.
One session with Paul at no charge and you will know if this personal unique coaching is what you need.
This will be a series of sessions designed specifically for you.
A. A plan that is taylor made for you.
B. Live, on the phone, weekly sessions 20 to 25 minutes .
C. One idea at a time geared around your specific needs. Not some general cookie cutter method applied to everyone.
D. Flexible training schedules that never interfere with your work schedules.
E. Weekly Accountability without pressure.
Knowing and doing are two different things.
Master the three Keys of Organization, Lead Generation , Follow Through.
Take a Quantum leap and start writing your own ticket to the success you deserve.
SIGN UP NOW AT NO CHARGE.... CALL 213 536 1198 OR REGISTER ABOVE FOR YOUR FREE LIVE 1 ON 1 CONSULTATION WITH PAUL K.

Join the line up of Success Stories who have taken a Quantum leap in their income To grow & scale up their businesses
Hi Paul: 
I just wanted to send you a quick note to say thank you for reaching out to me and giving me a reason to say YES.  I am working on the steps we have discussed to date and I tried the business card tactic yesterday – worked well.  I will continue.  I will not be able to get to the Chamber of Commerce tactic until I return from vacation. Looking forward to continue our relationship. Thank you for all you do!                                                                                                                              Carol Lynn Johnson, SFR, e-PRO, Prudential MB REALTORS
Hi Everyone;
I just got off the phone with my personal Real Estate Coach, Paul Kaufman.  Every conversation with Paul teaches me something of value. This time, we did an "interview" that, when edited and refined, will be on my signature line for all e-mails and on my personal website.
Angelina Ballatore, Realtor,
ERA Realty ,East Palatka, Florida
Hi Paul,
Thank you so much for everything you have done for me to help build my management skills!  In such a sort period of time with you I have gained a vast knowledge that is not only for Management in Real Estate, but things that can also translate into my personal life.  Going over such topics as time management, coaching and developing, negotiating skills, dealing with difficult situations and so many more will be of great value to me as I move forward in my career and personal life.  I highly recommend anyone who wants information and growth to utilize your expertise.  Thanks again for everything and I hope to talk soon!
Thank you,
Nate Henson
Operations Manager
RE/MAX of Pueblo, Inc.
A lifetime membership in the "Quantum Leap" post graduate team.
1. Free, ongoing personal live one 2 one sessions at your request whenever you feel you need a review to maintain the gains you will have made in the course.
2. The complete, ongoing series of "Quantum Leap" Audio and Video library for building and maintaining your Practice or Brokerage.
3. Live update sessions with additional approaches to Lead Generation, follow through and Brokerage building.
4. E-mail updates with tips, reminders and techniques on building and maintaining your business.
5. Ongoing access to the "National Realtors Radio" Podcast.
OK LET'S GO. GET IN HERE…. CALL 877 403 6952 OR REGISTER ABOVE FOR YOUR FREE LIVE 1 ON 1 CONSULTATION WITH PAUL K.